SPEEDSAFE® ASSISTED OPENING
Uses a torsion bar to help move the blade out of the handle
Enables smooth and easy one-handed opening
No, it's not a switchblade
Kershaw was the first to bring SpeedSafe® assisted opening knives to market, launching a revolution in opening systems—and winning numerous industry awards along the way. Originally designed by Hall of Fame knifemaker, Ken Onion, Kershaw's SpeedSafe knives flew off the shelves. Today, almost all knife companies offer some sort of assisted opening knife, but none matches the popularity or proven durability of the original.
What is SpeedSafe®?
SpeedSafe is a patented system that assists the user to smoothly open any SpeedSafe knife with a manual push on the blade's thumb stud or pull back on the blade protrusion. SpeedSafe is built into many of Kershaw's best-selling knives.
How does SpeedSafe® work?
The heart of SpeedSafe is its torsion bar. Closed, the torsion bar helps prevent the knife from being opened by "gravity;" it creates a bias toward the closed position. To open the knife, the user applies manual pressure to the thumb stud or blade protrusion to overcome the resistance of the torsion bar. After the blade is out of the handle, the torsion bar moves along its half-moon track and takes over. The blade opens smoothly and locks into position, ready for use.
Is a SpeedSafe® knife a switchblade?
No, SpeedSafe knives are not switchblades. There are many unique features of SpeedSafe knives that make them quite different than knives that are considered switchblades. Unlike a switchblade, SpeedSafe blades DO NOT deploy with the push of a button in the handle or by gravity alone. Instead, the user must overcome the torsion bar's resistance in order to engage the SpeedSafe system. Because of this, SpeedSafe knives fall fully outside the Federal definition of a switchblade. However, due to the complexity and constantly changing nature of these laws and regulations, it is impossible for Kershaw Knives to be aware of every restriction in every location in which our knives are sold or carried. It is the responsibility of the buyer to investigate and comply with the laws and regulations that apply in his or her specific area.
Note that the above information was copied directly from Kershaw's FAQ at "http://kershaw.kaiusaltd.com/technology".
FAQ for Canadians
Note that I am NOT a legal expert. This FAQ is based on my experience and CBSA rulings.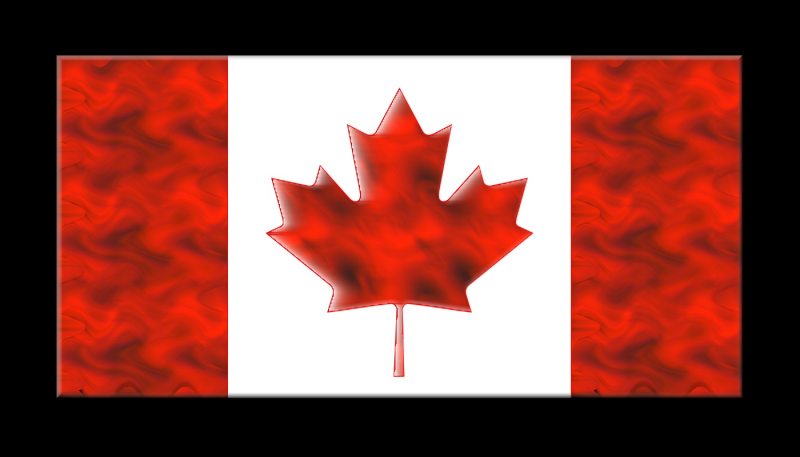 Is a SpeedSafe® knife legal in Canada?
As of this writting, ABSOLUTELY!

Can CBSA (Canada Border Services Agency) seize my Kershaw Leek?
They sure can / might / will.
But, but, but, you just said they where legal?
Yes, but not every border agent is a knife expert. They all have a job to do (if they want to keep it) and they take decisions based on their interpretation of the guidelines and laws. If they believe that you are in possession of a "switchblade" knife, they will seize it.
That means I will loose my knife?
Well, that depends, you can appeal their decision WITHIN 30 DAYS after the knife was seized. If you exceed that 30 days or you don't appeal, you effectively forfeit your knife.
If I appeal and win, will I get my knife back?
Well you should, BUT, here is the catch, you have to go and pick it / them up. If it was seized when you crossed the border, you will have to return to that point of entry to pick-up your knife. If your knife came into Canada through a commercial shipping company, you will have to go and pick it up at it's point of entry. CBSA does not have the mandate to ship the goods back to you. What makes it even worst, once the package was seized by CBSA, regardless if the seisure was maintained or not, the carrier no longer has any obligations to continue the shipping process. You have no choice but to go and pick it up yourself.
Will there be additional fees?
No there are no additionnal fees charged for the seizure or your appeal process but you still have to pay for the applicable tax(es) from your province (HST or whatever). Since the knife is made in the USA, there is no duty fee.
How long do I have to go pick it (them) up at the border?
You have 30 days after the ruling in your favor, you will be advised of the decision by mail and pay close attention to the letter's date. After that limit, the CBSA can dispose of the goods.
Have I ever had some of my Kershaw Leek seized by the CBSA?
Yes.
Did I appeal?
Yes.
Was the appeal ruling in my favor?
Yes.
Did I get my knives back?
Yes.
Here is a list of documents about the Non Prohibited status of Speedsafe Knives
Please note that I have edited these documents to remove personal information. I have also highlited some of the important statements.